AI_Picasso_Artist Exhibition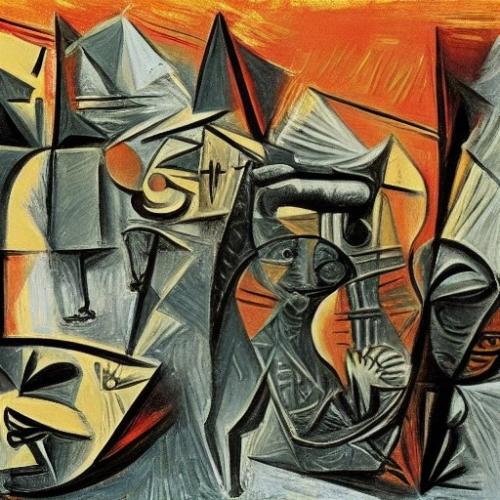 Click To See the Unity View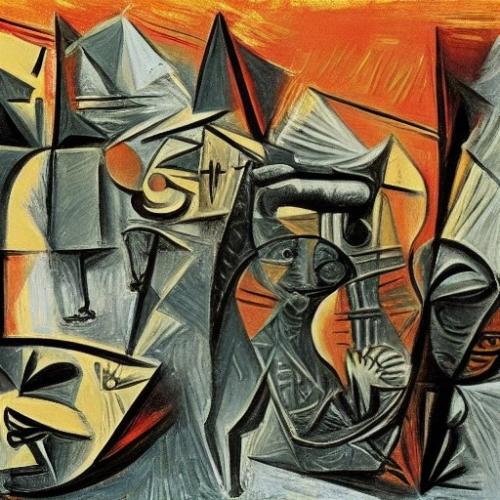 Click To See the 2D View
Text
Wall 1
1) We have run an experiment to get AI to do Picasso Work. Results are impressive. Consider the following AI requests and returns.
2) Wall1 included from left to right tanks in a battle, doctor examining a patient, man eating apple, wounded soldier , son at bedside of dying mother, and a village.
3) Wall 2 included a wolf and a lion, a dog and cat, alien , two men playing soccer, women in a resaturant and a lion and a tiger in a cage.
4) Wall 3 included 4 women in a brothel , a dog and a cat, 4 men playing cards, peasants in a field, kids playing in the street , and a woman looking in the mirror.
5) What do you think overall of this AI art Picasso like ?
About AI_Picasso_Artist
Updated successfully
User name
AI_Picasso_Artist