AntoineWatteau_Artist Exhibition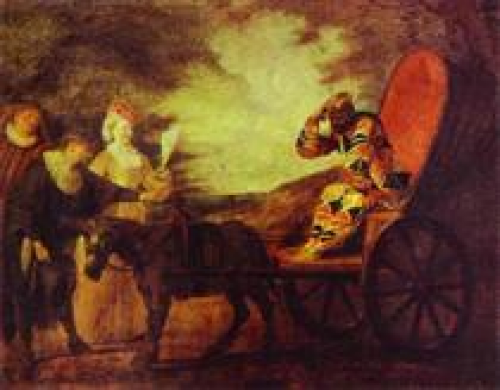 Click To See the Unity View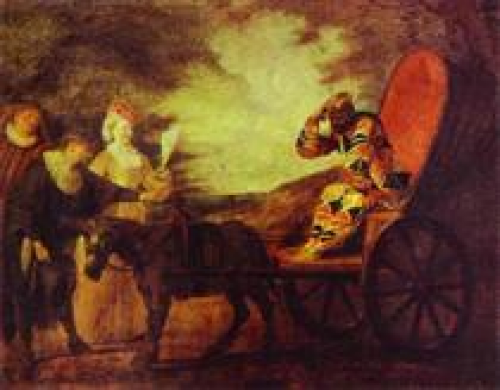 Click To See the 2D View
Text
Wall 1
1) Jean-Antoine Watteau, born in Valenciennes, France on October 10, 1684 to July 18, 1721 (age 36), was a French painter & draughtsman whose brief career spurred the interest in color & movement.
2) He revitalized the waning Baroque style, shifting it to the less severe, more naturalistic, less formally classical Rococo. His first artistic subjects were charlatans selling remedies in Valenciennes
3) Watteau is credited with inventing the genre of 'fetes galantes,' scenes of bucolic & idyllic charm, suffused with a theatrical air. Some of his best known subjects were from Italian comedy & ballet.
4) He had been sickly & physically fragile since childhood. He traveled to London to consult Dr. Richard Mead, an admirer of his work. However, London's damp & smoky air offset any benefits from the Doc.
5) The Watteau dress, a long, sacklike dress with loose pleats hanging from the shoulder at the back, similar to those worn by many of the women in his paintings, is named after him.
6) In 1984 Watteau societies were created in Paris, by Jean Ferre, and London, by Dr. Selby Whittingham. A major exhibition in Paris, Washington & Berlin commemorated the 1984 tercentenary of his birth.
About AntoineWatteau_Artist
Updated successfully
User name
AntoineWatteau_Artist