BrianClarke_Artist Exhibition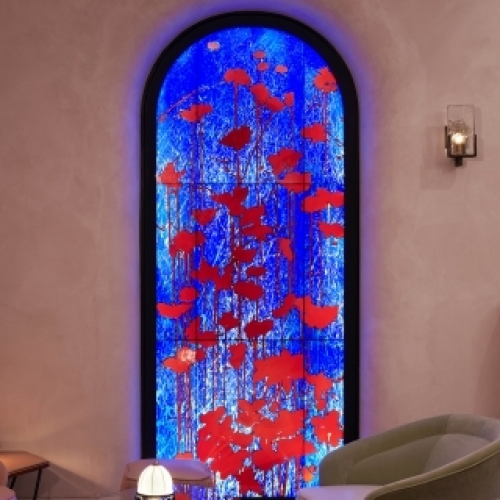 Click To See the Unity View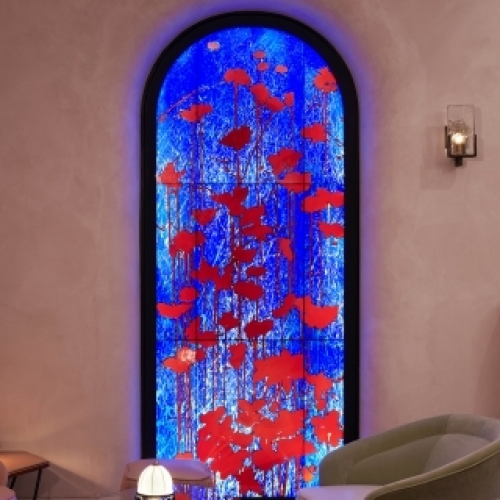 Click To See the 2D View
Text
Wall 1
1) Brian Clarke, July 2 1953 to Present (age 68), is a British painter, architectural artist and printmaker, known for large-scale stained glass, mosaics, etc in Modern and contemporary architecture.
2) His practice in architectural and autonomous stained glass has led to successive innovation in the development of the medium.
3) This includes the creation of stained glass without lead and the subsequent pioneering of a 'dramatically enhanced Pointillism', the creation of sculptural stained glass works made of lead.
4) All of his media of work can be found in Tate, Victoria and Albert Museum, Museum Brandhorst, Munich, the Sezon Museum of Modern Art, Tokyo, and the Corning Museum of Glass (NY).
5) Major works include the five-story stained glass wall in the lobby of the Al Faisaliyah Center in Riyadh for the King Faisal Foundation, largest stained glass work in the world between 2000 and 2017.
6) Brian Clarke is former Visiting Professor of Architectural Art at the Bartlett School of Architecture, University College London, and many others.
About BrianClarke_Artist
Updated successfully
User name
BrianClarke_Artist