CeciliaBeaux_Artist Exhibition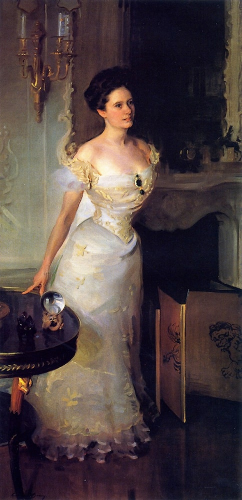 Click To See the Unity View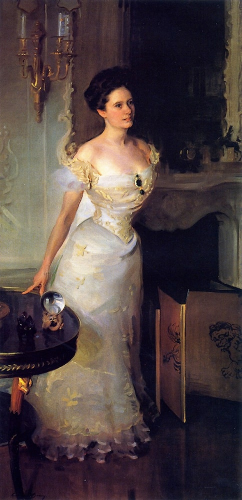 Click To See the 2D View
Text
Wall 1
1) Eliza Cecilia Beaux, born in Philadelphia, Pennsylvania on May 1, 1855 to September 17, 1942 (aged 87), was an artist & the first woman to teach art at the Pennsylvania Academy of the Fine Arts.
2) Her father did have a natural aptitude for drawing and Beaux and her sister were charmed by his whimsical sketches of animals. Her learning piano proved an advantage for her artistic ambitions.
3) She was trained in Philly & went on to study in Paris where she was influenced by academic artists Tony Robert-Fleury & William-Adolphe Bouguereau as well as the work of Edouard Manet & Edgar Degas.
4) Her style was compared to that of John Singer Sargent. Like her instructor William Sartain, she believed there was a connection between physical characteristics and behavioral traits.
5) During her long productive life as an artist, she maintained her personal aesthetic and high standards against all distractions and countervailing forces. She constantly struggled for perfection.
6) She was awarded a gold medal for lifetime achievement by the National Institute of Arts & Letters, & honored by Eleanor R. as "the woman who made the greatest contribution to the culture of the world.
About CeciliaBeaux_Artist
Updated successfully
User name
CeciliaBeaux_Artist