EvelyndeMorgan_Artist Exhibition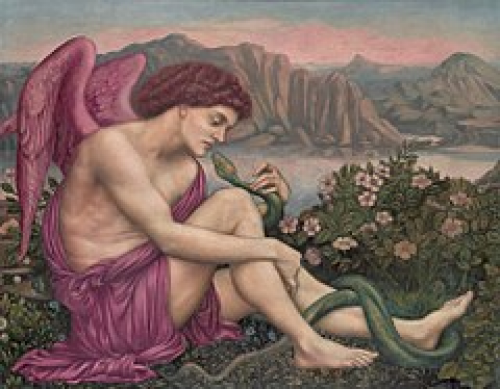 Click To See the Unity View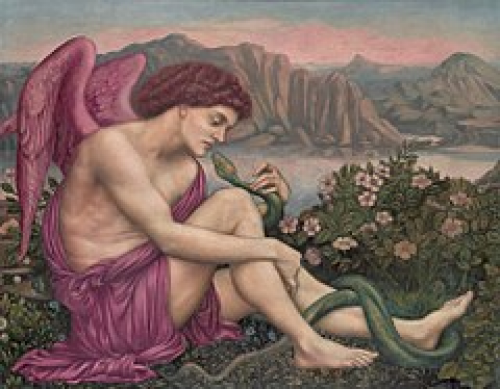 Click To See the 2D View
Text
Wall 1
1) Evelyn De Morgan, born in London, England on August 30 1855 to May 2 1919 (age 63), was an English painter associated early in her career with the later phase of the Pre-Raphaelite Movement.
2) In 1872, she was enrolled at the South Kensington National Art Training School (today the Royal College of Art) & in 1873 moved to the Slade School of Art, where women recently begun to be admitted.
3) She was working in a range of styles including Aestheticism and Symbolism. Her paintings are figural, foregrounding the female body through the use of spiritual, mythological, and allegorical themes.
4) De Morgan boycotted the Royal Academy & signed the Declaration in Favor of Women's Suffrage in 1889. Her later works deal with the themes of war from a pacifist perspective like Second Boer War & WWI.
5) She wrote in her diary: "Art is eternal, but life is short." "I will make up for it now, I have not a moment to lose." This showed devotion to her work, as she record hours upon hours of steady work.
6) Her works are in Walker Art Gallery, Liverpool; National Trust properties Wightwick Manor & Knightshayes Court; Russell-Cotes Art Gallery & Museum, National Portrait Gallery; Southwark Art Collection.
About EvelyndeMorgan_Artist
Updated successfully
User name
EvelyndeMorgan_Artist