HassanElGlaoui_Artist Exhibition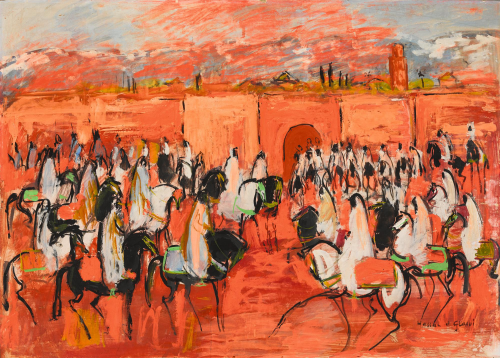 Click To See the Unity View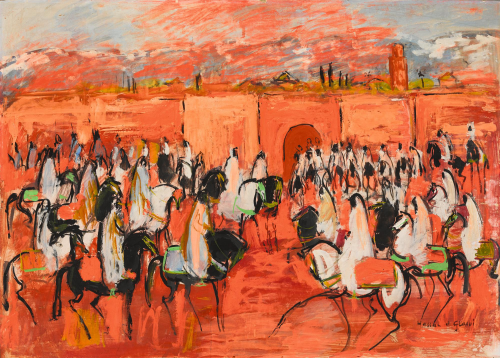 Click To See the 2D View
Text
Wall 1
1) Hassan El Glaoui (1923 to 2018) was a Moroccan figurative painter best known for his depictions of fantasia horsemen.
2) El Glaoui was born in Marrakesh, Morocco, on December 23, 1923 to the last Pasha of Marrakesh, Thami El Glaoui.
3) The artist credited British Prime Minister Winston Churchill with convincing his powerful father to let him pursue painting as a career.
4) The artist was widely exhibited in Europe and the United States, among other places at the time, and his work auctioned by Sotheby's and Christies.
5) El Glaoui died on June 21, 2018 in Rabat, aged 94. His children are also in the fine arts industry.
6) In April 2019 the family organized a successful show with more than hundred unique paintings called The Salt of my Earth to showcase unique artwork unknown to the public.
About HassanElGlaoui_Artist
Updated successfully
User name
HassanElGlaoui_Artist