JanVanEyck_Artist Exhibition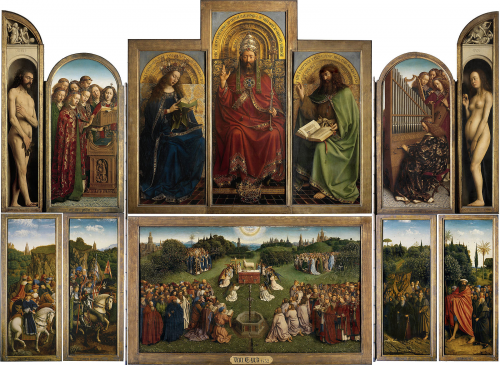 Click To See the Unity View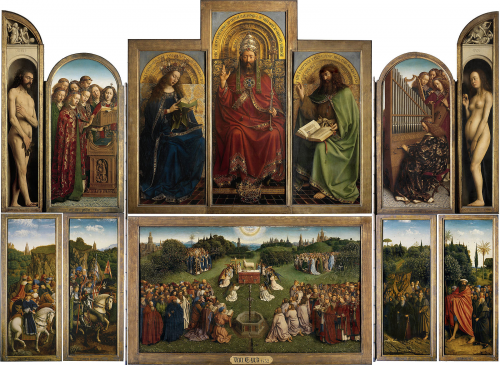 Click To See the 2D View
Text
Wall 1
1) Jan van Eyck, before 1390 to 9 July 1441, was a painter active in Brugeswho was one of the early innovators of what became known as Early Netherlandish painting.
2) One of the most significant representatives of Early Northern Renaissance art, and according to Ernst Gombrich, he invented oil painting.
3) About 20 surviving paintings are confidently attributed to him, and 10 are dated and signed with a variation of his motto ALS ICH KAN (As I (Eyck) can), a pun on his name, painted in Greek letters.
4) He painted both secular and religious subject matter, including altarpieces, single-panel religious figures and commissioned portraits. It includes single panels, diptychs, triptychs, polyptych panels
5) Van Eyck's work comes from the International Gothic style, but he soon eclipsed it, in part through a greater emphasis on naturalism and realism.
6) Jan van Eyck is named "the leading painter" of his day. He was highly influential, and his techniques and style were adopted and refined by the Early Netherlandish painters.
About JanVanEyck_Artist
Updated successfully
User name
JanVanEyck_Artist