MassoudAlAshkar_Politician
MassoudAlAshkar_Politician Exhibition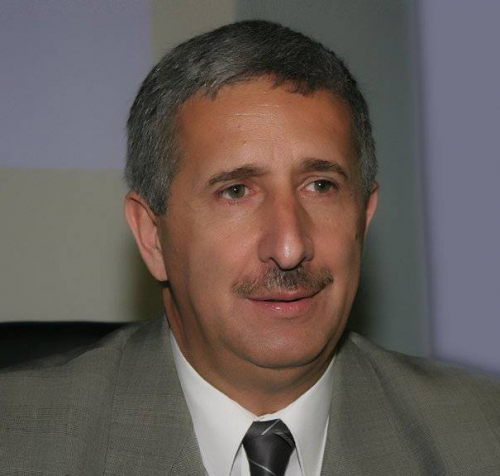 Click To See the Unity View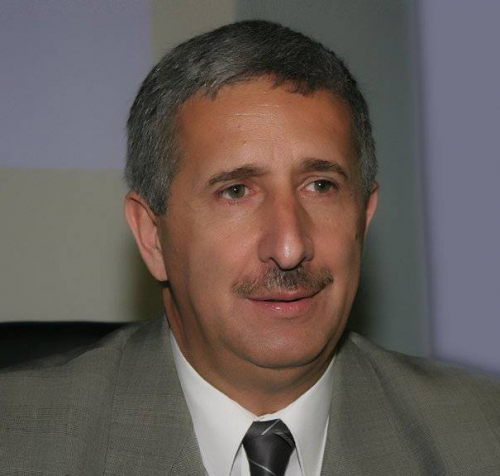 Click To See the 2D View
Text
Wall 1
1) Massoud Achkar, 1956 to 11 January 2021, was a Lebanese independent politician, who was close to former president Bashir Gemayel, and later co-founded the Lebanese Forces.
2) A fighter from the start, with exemplary loyalty, his name will forever be engraved on every inch of the Lebanese territory he fiercely defended.
3) The people of Ashrafieh will never forget this fiery and valiant leader, who with his comrades relentlessly repelled during the Hundred Day War of 1978 the violent attacks by the Syrian army.
4) In every alley, in every corner of this martyred city a page of heroism has been written for generations to come to learn.
5) He did not stray from his principles and never got involved in dirty matters of money and corruption.
6) He always shied away from quarrels and fratricidal struggles for power in order to avoid marring his exemplary career and sullying the memory of his fallen comrades.
Hide
About MassoudAlAshkar_Politician
Updated successfully
User name
MassoudAlAshkar_Politician
About Me
The farewell of a hero Tuesday 12th January 2021 There are rare beings who mark the existence of a nation by their courage, their selflessness and their devotion to any test and in all circumstances. It is a story of life that they offer, a lesson in dignity and courage that they give to a people in love with freedom, fundamental rights, universal principles and human values, that the malicious and the hateful alike. It is by winding paths strewn with obstacles, challenges, suffering and disappointment that they generally make their way. We draw inspiration from their speech, scrutinize their actions and adopt their position on sensitive subjects. They become so close to us that they seem to be integrated into ourselves. Massoud Achkar, who has just passed away, personified the loved one for whom one could only feel admiration and respect for his human qualities and especially for his patriotic virtues. He brought together in his person, at the same time, the revolutionary, the rebel and the resistant. In his piercing gaze, full of tenderness and benevolence, was revealed this mad passion for the cause he defended and from his warm heart emanated this immense love for his country which he adored so much. He was righteous, just, humane, but tough and inflexible when it came to the preservation of Lebanon's fundamental rights. His career made him an emblematic figure of the Lebanese resistance to which he voluntarily devoted himself, body and soul, alongside Bachir Gemayel and his comrades in the struggle. From an early age, he leaves everything behind him; a peaceful, comfortable life for an eventful militant life, marked by difficulties, constraints and danger. Driven by an unwavering faith in this just fight for the freedom, independence and sovereignty of his country, he inspires a whole generation of men and women to bear arms to face the atrocities and threats of the enemies of the country. A man of convictions, he embodies the heroism of this resistance which has succeeded, thanks to the courage and determination of those who have fallen on the field of honor, to defend the honor of the homeland and the dignity of the people. . A long journey marked by sacrifice and bravery marked the life of this noble and honorable man. In carrying out his missions, he has always expended himself thoroughly, never sparing either his trouble or his efforts. A fighter from the start, with exemplary loyalty, his name will forever be engraved on every inch of the Lebanese territory he fiercely defended. The people of Ashrafieh will never forget this fiery and valiant leader, who with his comrades relentlessly repelled during the Hundred Day War of 1978 the violent attacks by soldiers of the Syrian army. In every alley, in every corner of this martyred city a page of heroism has been written for generations to come to learn. This tireless activist wanted nothing more than to see the values ​​of those who sacrificed themselves for her triumph. He did not stray from his principles and never got involved in dirty matters of money and corruption. He always shied away from quarrels and fratricidal struggles for power in order to avoid marring his exemplary career and sullying the memory of his fallen comrades. He has come close to death time and time again, rubbing shoulders with fear and dangers of a lifetime. It seemed like nothing could stop him, contain him. Only a pernicious enemy of a new kind, a destructive pandemic, was able to strike it head-on and complete its memorable journey. He is a staunch activist who has passed away. A free and honest spirit, a patriot of great value. It will live on forever in our memories and continue to resonate in our minds and hearts. Serge Abou Halka