KatheKollwitz_Artist Exhibition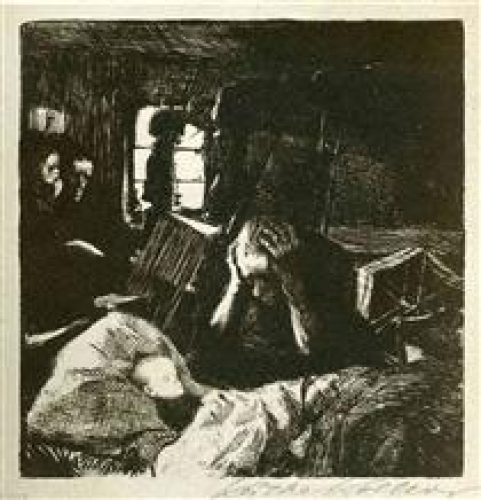 Click To See the Unity View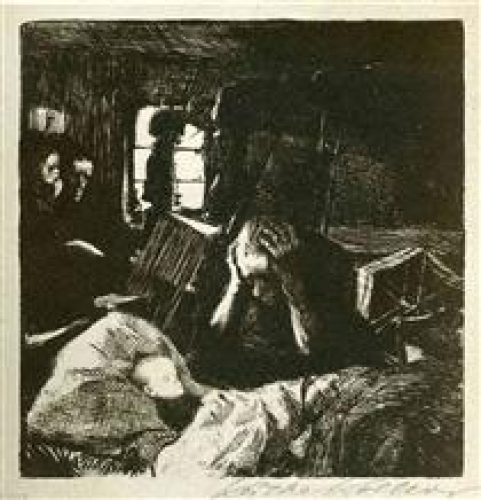 Click To See the 2D View
Text
Wall 1
1) Kathe Kollwitz, born in Prussia on July 8, 1867 to April 22, 1945 (aged 77), was a German artist who worked with painting, printmaking (including etching, lithography and woodcuts) and sculpture.
2) Her education & her art were greatly influenced by her grandfather's lessons in religion & socialism. Recognizing her talent, her father wanted her to have lessons in drawing & copying plaster cans.
3) This was on August 14, 1879, when she was 12. Around 1885 to 1886 she began her formal study of art under the direction of Karl Stauffer-Bern, a friend of the artist Max Klinger.
4) She saw a performance of Gerhart Hauptmann's The Weavers, which inspired her to produce a cycle of six works. Kollwitz's second major cycle of works was the Peasant War.
5) When she lost her son, Peter, on the battlefield in WWI in October 1914, this began a stage of prolonged depression in her life. She made drawings for a monument to Peter and his fallen comrades.
6) She made a total of 275 prints, in etching, woodcut & lithography. There are at least 50 self-portraits , which represent her psychological milestones. More then 40 German schools are named after her.
About KatheKollwitz_Artist
Updated successfully
User name
KatheKollwitz_Artist