NikolayBogdanovBelsky_Artist
NikolayBogdanovBelsky_Artist Exhibition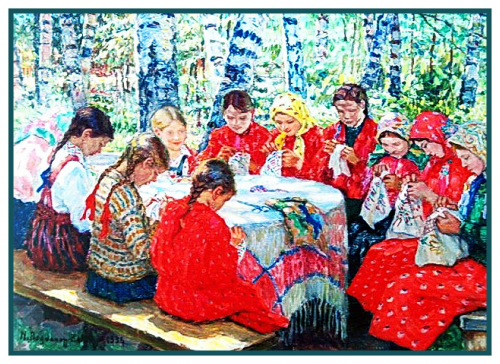 Click To See the Unity View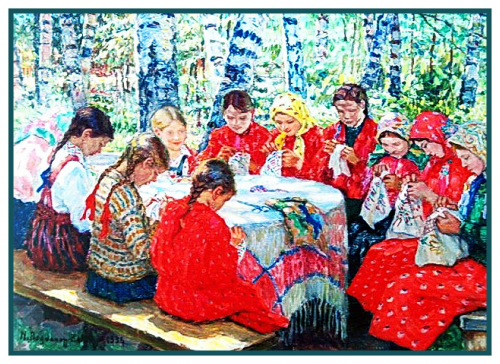 Click To See the 2D View
Text
Wall 1
1) Bogdanov-Belsky was born in the village of Shitiki in Smolensk Governorate in 1868. He studied art at the Semyon Rachinsky fine art school, icon-painting at the Troitse-Sergiyeva Lavra in 1883,
2) modern painting at the Moscow School of Painting, Sculpture and Architecture in 1884 to 1889, and at the Imperial Academy of Arts in St. Petersburg from 1894 to 1895.
3) Bogdanov-Belsky was active in St. Petersburg. After 1921, he worked exclusively in Riga, Latvia. He became a member of several prominent societies including the Peredvizhnik.
4) Bogdanov-Belsky painted mostly genre paintings, especially of the education of peasant children, portraits, and impressionistic landscapes studies.
5) He became pedagogue and academician in 1903. He was an active Member of the Academy of Arts in 1914. Since 1921, he lived in Riga. Bogdanov-Belsky died in 1945 in Berlin.
6) He was a member of the Russian Fraternitas Arctica in Riga. http://en.wikipedia.org/wiki/Nikolay_Bogdanov-Belsky
About NikolayBogdanovBelsky_Artist
Updated successfully
User name
NikolayBogdanovBelsky_Artist