SalvadorDali_Artist Exhibition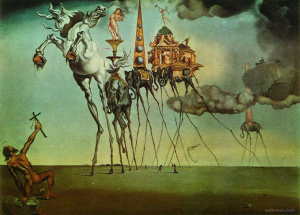 Click To See the Unity View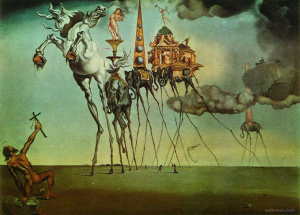 Click To See the 2D View
Text
Wall 1
1) Salvador Dali (1904-1982) was a skilled draftsman, best known for the striking and bizarre images in his surrealist work. His painterly skills are often attributed to the influence of Renaissance.
2) Salvador attributed his love of everything that is gilded and excessive my passion for luxury and my love of oriental clothes to an Arab lineage claiming that his ancestors were of Moore.
3) His best-known work, The Persistence of Memory, was completed in August 1931. His expansive artistic repertoire included film, sculpture, and photography.
4) He was highly imaginative, and also enjoyed indulging in unusual and grandiose behavior.
5) To the dismay of those who held his work in high regard, and to the irritation of his critics, his eccentric manner and attention-grabbing public actions sometimes drew more attention than his artwork
6) His insanely brilliant fantasy and imagination gave birth many art masterpieces and became a pillar of the grand trends in contemporary art, surrealism.
About SalvadorDali_Artist
Updated successfully
User name
SalvadorDali_Artist