SantiagoRibeiro_Artist Exhibition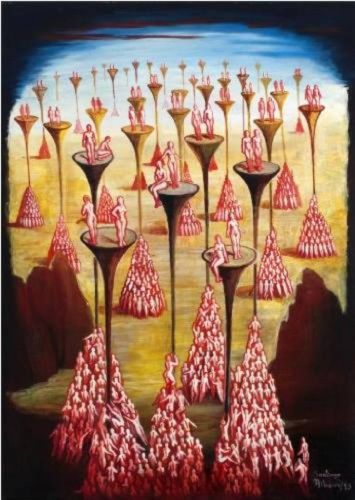 Click To See the Unity View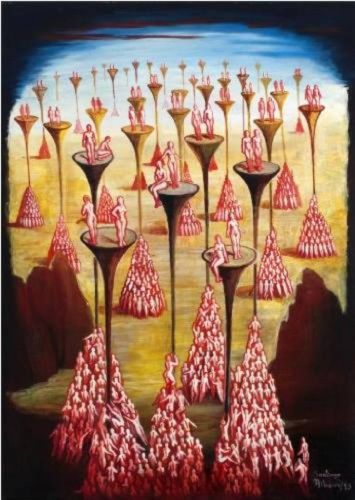 Click To See the 2D View
Text
Wall 1
1) Santiago Ribeiro is a painter- the driving force, co-founder and curator of the international project Surrealism Now which started in 2010 and is organized by the Bissaya Barreto Foundation.
2) Ribeiro recalls when as a child, his father brought home 40 art books from the library, and he was amazed by the illustrations of impressionist and surrealist art forms.
3) Surrealism paintings are often illogical and have a dreamlike quality, emphasizing the subconscious. A painting of his alone tells a whole story, a whole century, a whole generation.
4) Santiago Ribeiro is a painter capable of reflecting the expression of feelings and emotions with deep touches of reality, using colors and shapes he uses to portray emotions and the landscape.
5) Depicted on his paintings is a common reality that although familiar, seems to be brought straight from another dimension. Intricate details, captivating symmetry, and a sense of familiarity.
6) Sources https://www.artmoire.art/santiago-ribeiro ; https://www.facebook.com/santiagoribeiroart/
About SantiagoRibeiro_Artist
Updated successfully
User name
SantiagoRibeiro_Artist