Eternal3D Life Celebration and Funeral Slideshow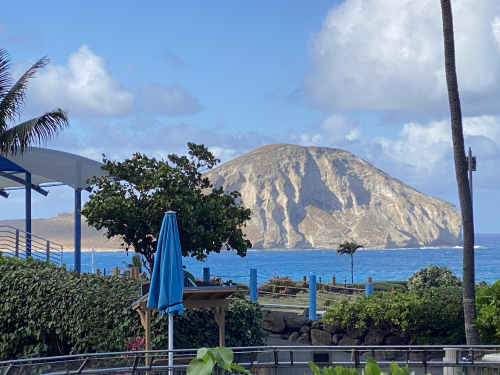 Eternal 3D offers our clients a virtual 3D medium to celebrate the memories of their close ones. Whether it be a funeral or a life celebration, we offer you an intimate and meaningful way to remember them.
Losing a loved one is among life's most difficult phases that everybody faces. At Eternal 3D, we understand your difficulties and realize how important it is for you to celebrate your loved one's life. And, it must be done in a manner that honors their memory.
Eternal 3D allows you to create a funeral slideshow or celebration life slideshow with a personalized and meaningful tribute to your loved one. You can even share this slideshow with your family and friends irrespective of where they are in the world.
What is a slideshow?
A slideshow is a series of pictures and audio materials stitched together and displayed on a screen in a sequential manner. Users can create and share a slideshow on a single screen or share it online. Slideshows are useful and serve well in educational lectures, business presentations, product showcases, and personal events like funerals. It is different from a standard video since all the images are static and you can easily identify each image.
There are several apps available in the market that allow users to create highly interactive slideshows within a short span. These apps bear advanced tools that users can use to create and customize slides to add images, text videos, and animations. Slideshows can even incorporate audio and video elements to boost their visual experience. 
The presenter arranges the slides in a slideshow in a particular order that usually follows a narrative or logical sequence. They also control the display time for each slide displayed on the screen. The presenter can even make the slideshow visually appealing with transitions between the slides with fades, dissolve or wipes.
Slideshow presentations are a popular choice to share information since they are easy to create, and visually appealing. And you can easily share them with a large audience very quickly. Since slideshows consist of pictures, they offer a simple way to break down complex information into digestible pieces. This ensures more people can understand the information.
Slideshow is a versatile and effective tool to convey information. If the slideshow has the right combination of visual and auditory elements, they can captivate and educate viewers on any topic.
What is a life celebration funeral slideshow?
A life celebration funeral slideshow is a visual tribute to remember the person who has passed away. It is generally presented during a celebration of life ceremony or a funeral service for everyone to see. The slideshow contains a series of pictures, music, and other media that capture the essence of the person's life.
The slideshow is a meaningful way to remember the precious moments and memories in the life of the departed. Watching the slideshow evokes comfort and closure to the loved ones, thus proving a helpful tool during sensitive moments. 
A typical funeral slideshow contains a mix of pictures that follows the person's journey from childhood, adolescence, adulthood, and old age. It may also contain pictures of family, friends, pets and other special moments in their life.
To complement the pictures, the slideshow may also include music significant to the person. This could be their favorite song or music acting as a reminder to the people. The slideshow can also contain video or audio recordings of the person talking or performing.
Creators often look to create a slideshow that reflects the personality and essence of the departed. This requires thorough research and using colors, fonts, or graphics with themes resonating the person and their interests.
A life celebration funeral slideshow focuses on celebrating the life of the departed and thus, honor them. The combined power of images and audio creates a profound effect on the people watching. You can hire professionals at Eternal 3D, a 3D Art Gallery experts, for your life celebration funeral slideshow.
What is a Celebration of Life?
A Celebration of Life shares the same principle as a funeral i.e., to remember the departed. Yet, a celebration of life is more casual and less structured than a funeral. Like a funeral, a celebration of life acknowledges the passing of a loved one but it 'celebrates' a life well lived.
The ceremony offers more freedom when it comes to planning it. Families and friends have the liberty to decide the appropriate way to remember and honor the loved one. The purpose of the ceremony is to share the story of the departed and remember what made them special. It brings family and friends together to share memories, stories, and experiences of the person.
The family can organize the service at a private home, a park, a community center, or a restaurant. It also offers flexibility with time and you can decide a date when the family and friends are available to attend. Eternal 3D offers high-end 3D art exhibition service at budget-friendly prices. 
During a celebration of life, guests are invited to share their stories of the person, either through speeches, readings, or other means. The service may include music, food, and drinks with a celebration of life slideshow that reflects the person's life and interests. 
The ceremony is highly customizable so that it reflects the personality and interests of the person. For example, if the person had a passion for painting, the family could arrange a paint night. You could include the painting equipment that the person used to feel a tighter connection. Eternal 3D offers consultation for celebration of life events.
What is a funeral slideshow?
A funeral slideshow, like a life celebration slideshow, is a visual tribute presented during a funeral or memorial service. And like a life celebration slideshow, it contains a series of pictures that narrate the person's life story. 
The aim of a funeral slideshow is to remember the person and how they made this world a better place. It also offers the perfect opportunity for friends and family to grieve together in peace. The slideshow is great to keep the positive moments in mind and acknowledge how much the person meant for everyone.
The slideshow is similar to a life celebration funeral slideshow and contains a mix of pictures depicting the person's life journey. The family can even add family photos, vacation pictures, or parties images with the person. 
Along with pictures, the slideshow can also include music that resonates with the theme of the funeral. Or, to add more personal touch, the slideshow can have voice clips of the departed and narration to provide additional context. Reach out to Eternal 3D for 3D gallery services.
The slideshow design is mostly sober and traditional, unlike a life celebration funeral slideshow that can be more lively. It is an emotional tribute to their life, and can help bring closure and peace to the bereaved family.
What is a virtual funeral?
A virtual funeral is a funeral service that is conducted online or through video conferencing technology. It allows people to come together to mourn and honor the life of a person who has passed away, without being physically present in the same location.
A virtual funeral is a funeral service that takes place online or through a video streaming site. It allows the friends and family to come together on the online platform and mourn the life of the departed. The organizer can stream the service live for the people who cannot attend to view the funeral service. 
Virtual funerals include all the ceremonies from a traditional ceremony, these are a funeral procession, service, and some custom rituals. These also offer alternate music options and options to buy funeral flowers or donate to a charity in the deceased's name.
The purpose of a virtual funeral is to provide an alternate option to those friends and family members who cannot travel. Virtual funerals actually gained popularity during the pandemic when it was unsafe to travel and gather in a crowd.
While they cannot provide the experience of attending a funeral in person with others, virtual funerals can still be meaningful. They can still provide a safe space for the friends and family to grieve and remember the deceased.
How to create a celebration of life slideshow?
A celebration life slideshow is a light-hearted way to remember the deceased person. These steps can help you create a meaningful slideshow:
Collecting pictures and other media: Collect all the pictures and other media related to the person. These can include all the major moments in their life, from birth to death. You can add pictures, videos and even audios.
Sorting the media:

You can arrange all the media in a chronological or thematic order, depending on the service theme.

Selecting the music:

You can pick the favorite song of the person or music that reflects their personality.

A slideshow tool:

You can use PowerPoint, Keynote or iMovie to create the slideshow. If you want professional help, contact Eternal 3D today.

Slideshow Design:

You can choose a design that reflects their personality and add colors, fonts, and themes. The idea is to create a slideshow to resonate with the life of the departed.

Preview and edit:

Preview the slideshow for any mistakes and make necessary edits like slides timing and order of media.

Present the slideshow: Time to present the slideshow during the ceremony and encourage the attendees to share their key moments and stories.
How it works
Eternal 3D offers a virtual life celebration funeral slideshow to everyone mourning their departed. These slideshows are easy to use and highly customizable to suit your needs. Read on to follow how it works:
Step 1: Select your package
We offer a wide selection of packages that you can pick from depending on your requirements and budget. Packages provide you the option to create a 3D slideshow that will be available for online viewing. There are also options to add videos, photos, text, music, etc.
Step 2: Upload your pictures
Once you have selected the package, it is time to upload your pictures on our platform. If you want, you can even upload any text or music/audio to include in the slideshow.
Step 3: Personalize your slideshow
You can customize your slideshow any time whenever you want. We pay keen attention to ensure the celebration life slideshow reflects your loved one's life and personality.
Step4: Review your slideshow
Once you are done with saving the Slideshow just review it by going through your profile and sharing your profile with your family and friends around the world. Our online platform provides easy viewing and sharing of the slideshow. This means everyone can be a part of the celebration of your loved one's life.
Why choose Eternal 3D for your life celebration funeral slideshow?
At Eternal 3D, we believe that every life is unique and deserves proper celebration and remembrance. That's why we offer a personalized and customizable service that reflects your loved one's life and personality.
The following reasons might convince you to choose us:-
Simple platform: We offer a user-friendly platform that allows easy uploading and sharing of your life celebration funeral slideshow.

Customization: We offer a wide variety of packages for you to choose from. All these packages are highly customizable with photos, videos, text, and music.

Global accessibility: Our online platform allows everyone to access, view and share their profile very easily with their family and friends.

Competitive price: We offer affordable pricing for all our packages to suit your budget and requirements.
Remember, the goal of a funeral slideshow is to honor the person's life and to provide comfort and closure to those who are mourning their loss. It is important to be sensitive to the emotions of those in attendance and to create a respectful tribute to the person who has passed away.